We Were Liars by E. Lockhart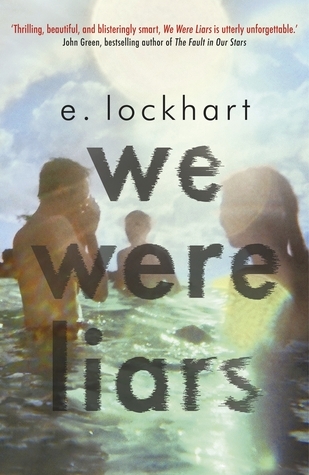 Illustrated by: N/A
Series: N/A

Published: Hot Key Books, May 2014
Edition: Paperback
Print Length: 225 pages
Narrated By: N/A
Genre: Thriller, Mystery, Contemporary, Young Adult, Romance
Where Did I Get It? I borrowed a copy from my local library.
Blurb: 
We are liars
We are beautiful and privileged
We are cracked and broken
A tale of love and romance
A tale of tragedy
Which are lies?
Which is truth?
You decide
Opening Line(s): Welcome to the beautiful Sinclair family.
No one is a criminal.
No one is an addict.
No one is a failure.
---
My Review:
Some books just need to be read, and this is one of them. If I tell you much more than that, the whole effect of the story will be ruined and that is the last thing I want to do to such a brilliant book.
The story begins in a very disjointed manner and it takes a while to grow accustomed to the narrative style but all of a sudden you will realise that even though you don't actually have the slightest idea what is going on, you have to know what happens next.
There is the constant building of something coming – and it isn't something good – but you are never quite sure just what it is. I was desperately trying to work it out the whole time and once the twist came I realised hints had been dropped the whole way through the book but they were done so cleverly I had missed them all.
I don't want to say much more, but be prepared for an emotional rollercoaster when you open this book.
Read it, and if anyone asks you how it ends – just lie.
My Rating: 5/5*

---