So, in a moment of madness I signed up to join in with the LGBT Readathon being hosted over at A Daydreamer's Thoughts at the end of the month (25th-31st May).
Because trying to read more than normal during a busy half term around a four year old and a five year old is a GENIUS idea. Obviously.
I am going to be sensible and aim to read two books and not beat myself up if I only manage one. This one:
Parrotfish by Ellen Wittlinger: Angela Katz-McNair has never felt quite right as a girl. Her whole life is leading up to the day she decides to become Grady, a guy. While coming out as transgendered feels right to Grady, he isn't prepared for the reaction he gets from everyone else. His mother is upset, his younger sister is mortified, and his best friend, Eve, won't acknowledge him in public. Why can't people just let Grady be himself?
Grady's life is miserable until he finds friends in some unexpected places — like the school geek, Sebastian, who explains that there is precedent in the natural world (parrotfish change gender when they need to, and the newly male fish are the alpha males), and Kita, a senior who might just be Grady's first love.
I need a second book though and I just can't decide. I have put together a wish list of all my maybes and I just can't choose between them so I need you to choose for me. Pleeeease!
Here are the contenders in no particular order: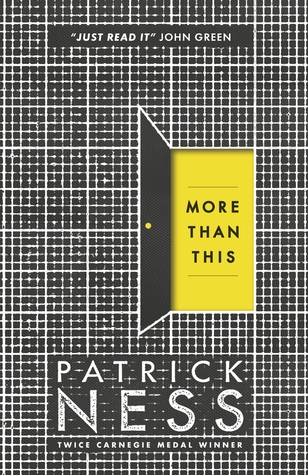 More Than This by Patrick Ness: Seth drowns, desperate and alone. But then he wakes. Naked, thirsty, starving. But alive. And where is he? The street seems familiar, but everything is abandoned, overgrown, covered in dust. He remembers dying, his skull bashed against the rocks. Has he woken up in his own personal hell? Is there more to this life, or perhaps this afterlife? From the acclaimed author of the Chaos Walking trilogy and A Monster Calls comes one of the most provocative teen novels of our time.
The Witch With No Name by Kim Harrison: It's Rachel Morgan's ultimate adventure . . . and anything can happen in this final book by New York Times bestselling author Kim Harrison.
Rachel Morgan has come a long way since her early days as an inexperienced bounty hunter. She's faced vampires and werewolves, banshees, witches, and soul-eating demons. She's crossed worlds, channelled gods, and accepted her place as a day-walking demon. She's lost friends and lovers and family, and an old enemy has unexpectedly become something much more.
But power demands responsibility, and world-changers must always pay a price. Rachel knew that this day would come – and now it is here.
To save Ivy's soul and the rest of the living vampires, to keep the demonic ever-after and our own world from destruction, Rachel Morgan will risk everything . . .
Starring Kitty by Keris Stainton: Sometimes the greatest love stories happen behind the scenes…
Kitty's keeping secrets. Like how she's struggling to cope with her mum's illness. And how she's falling for the girl with the purpley-red hair… A fun film competition with her friends Sunny and Hannah seems like the perfect distraction. But then Dylan wants to be more than Kitty's secret. Is Kitty ready to let her two worlds meet or will she risk losing Dylan forever?
Sprout by Dale Peck: How many secrets can you hide in plain sight? Sprout Bradford has a secret. It's not what you think—he'll tell you he's gay. He'll tell you about his dad's drinking and his mother's death. The green fingerprints everywhere tell you when he last dyed his hair. But neither the reader nor Sprout are prepared for what happens when Sprout suddenly finds he's had a more profound effect on the lives around him than he ever thought possible. Sprout is both hilarious and gripping; a story of one boy at odds with the expected.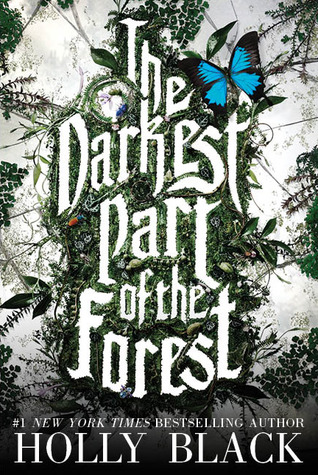 The Darkest Part Of The Forest by Holly Black: Children can have a cruel, absolute sense of justice. Children can kill a monster and feel quite proud of themselves. A girl can look at her brother and believe they're destined to be a knight and a bard who battle evil. She can believe she's found the thing she's been made for.
Hazel lives with her brother, Ben, in the strange town of Fairfold where humans and fae exist side by side. The faeries' seemingly harmless magic attracts tourists, but Hazel knows how dangerous they can be, and she knows how to stop them. Or she did, once.
At the center of it all, there is a glass coffin in the woods. It rests right on the ground and in it sleeps a boy with horns on his head and ears as pointed as knives. Hazel and Ben were both in love with him as children. The boy has slept there for generations, never waking.
Until one day, he does…
As the world turns upside down, Hazel tries to remember her years pretending to be a knight. But swept up in new love, shifting loyalties, and the fresh sting of betrayal, will it be enough?
Far From You by Tess Sharpe: Nine months. Two weeks. Six days.
That's how long recovering addict Sophie's been drug-free. Four months ago her best friend, Mina, died in what everyone believes was a drug deal gone wrong – a deal they think Sophie set up. Only Sophie knows the truth. She and Mina shared a secret, but there was no drug deal. Mina was deliberately murdered.
Forced into rehab for an addiction she'd already beaten, Sophie's finally out and on the trail of the killer—but can she track them down before they come for her?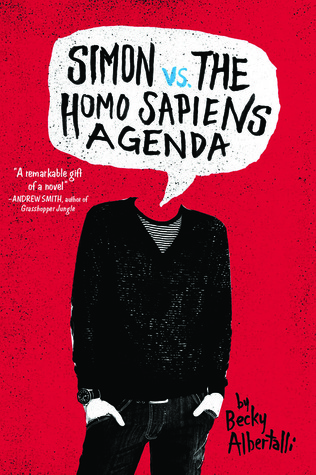 Simon Vs The Homo Sapiens Agenda by Becky Albertalli: Sixteen-year-old and not-so-openly gay Simon Spier prefers to save his drama for the school musical. But when an email falls into the wrong hands, his secret is at risk of being thrust into the spotlight. Now Simon is actually being blackmailed: if he doesn't play wingman for class clown Martin, his sexual identity will become everyone's business. Worse, the privacy of Blue, the pen name of the boy he's been emailing, will be compromised.
With some messy dynamics emerging in his once tight-knit group of friends, and his email correspondence with Blue growing more flirtatious every day, Simon's junior year has suddenly gotten all kinds of complicated. Now, change-averse Simon has to find a way to step out of his comfort zone before he's pushed out—without alienating his friends, compromising himself, or fumbling a shot at happiness with the most confusing, adorable guy he's never met.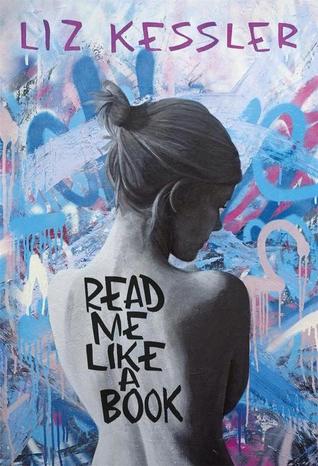 Read Me Like A Book by Liz Kessler: Ashleigh Walker is in love. You know the feeling – that intense, heart-racing, all-consuming emotion that can only come with first love. It's enough to stop her worrying about bad grades at college. Enough to distract her from her parents' marriage troubles. There's just one thing bothering her . . .
Shouldn't it be her boyfriend, Dylan, who makes her feel this way – not Miss Murray, her English teacher?
A thought-provoking coming out story from a highly skilled author.
So, there you have my not-so-short-list. Every book has something related to the LGBT topic somewhere in there – be it the overall theme, storyline or the characters themselves. I want to read them all at some point but 1) I'll never read them all in one week, even if I sit in a room all by myself for the whole seven days and 2) I can't afford to buy them all at once and my local library is sadly lacking in… well, all of them at my last search.
I need your help – what should I pick as book number two?